SUPERIOR — I enjoy graduation stories! They are quite comparable year-to-year, but it is enjoyable to see a new batch of students marching off to pursue their dreams.
Reporter Maria Lockwood has a story about a graduate of Douglas County's Therapy Court.
Jonathan Crabtree, 41, is the program's most current honoree.
We've also got photographs
from the University of Wisconsin-Superior's commencement, which took location Saturday, May perhaps 20.
Right here are the rest of this week's headlines:
Having their hands dirty
Hudson Bonneville, three, and his sister Harper Bonneville, four, dig a path by means of sand for a rubber duck to travel down at the Lake Superior National Estuarine Analysis Reserve table throughout science evening at 4 Corners Elementary College on Tuesday, May perhaps 23. When they tilted the table and poured water on it, the duck produced it to the bottom.
Maria Lockwood / Superior Telegram
4 Corners Elementary College hosted Science Evening
on Tuesday, May perhaps 23, full with all sorts of hands-on activities. Youngsters launched paper rockets dug a stream in the dirt (noticed above) to see if a rubber ducky could float when water is added and watched as eggs had been dropped from the bucket of a substantial truck.
Pieced-collectively masterpieces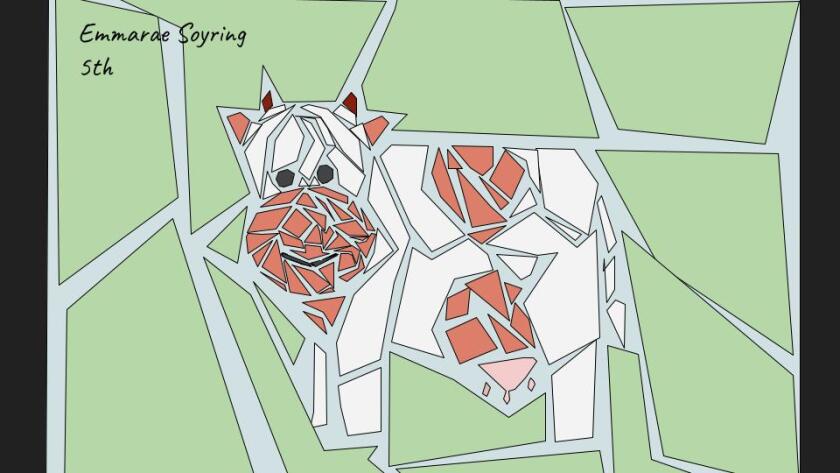 A digital mosaic of a cow made by Emmarae Soyring, a fifth grade student at Northern Lights Elementary College.
Contributed / Shanna Lancour, elementary visual art teacher
In this month's Superior College District Youth Web page, we've got many enjoyable stories for you to scope out:
Northwestern's Ellie Peterson (four) winds up as she fires a pitch in the 1st inning of the Tiger playoff game with Barron in Brule on Tuesday afternoon, May perhaps 23.
Jed Carlson / Superior Telegram
Northwestern pitcher Ellie Peterson
dominates in the circle and in the batter's box.
At the time this story was written, the sophomore was 17-three with a .75 ERA and 238 strikeouts and she was batting .516 with 28 RBIs.
And with the postseason underway, be certain to go to
superiortelegram.com
for the most current prep sports updates.
A lot more shops to verify out:
Editor's note: Dispatches from Douglas County is a newsletter I publish each and every Friday morning. Please look at subscribing — it is cost-free — and hits your inbox just after a week. 
You can sign up right here.
By
Jen Zettel-Vandenhouten
Jen Zettel-Vandenhouten is the regional editor for Duluth Media Group, overseeing the Cloquet Pine Journal and the Superior Telegram.