A ceremony was held in Belgium on Wednesday 24 Might for Planet War 1 Royal Flying Corps (RFC) Officer, Second Lieutenant (2nd Lt) William Wallace Hutton, who was aged 24 when he was killed.
2nd Lt Hutton, from Cape Town, died in October 1917 soon after his plane left Dunkirk on a bombing raid to Saint Denjis Westrem in Belgium.
The ceremony at Commonwealth War Graves Commission (CWGC) Larch Wood (Railway Cutting) Cemetery, was held soon after proof was presented that an unknown grave was his. It was organised by the MOD's Joint Casualty and Compassionate Centre (JCCC), also recognized as the 'MOD War Detectives'.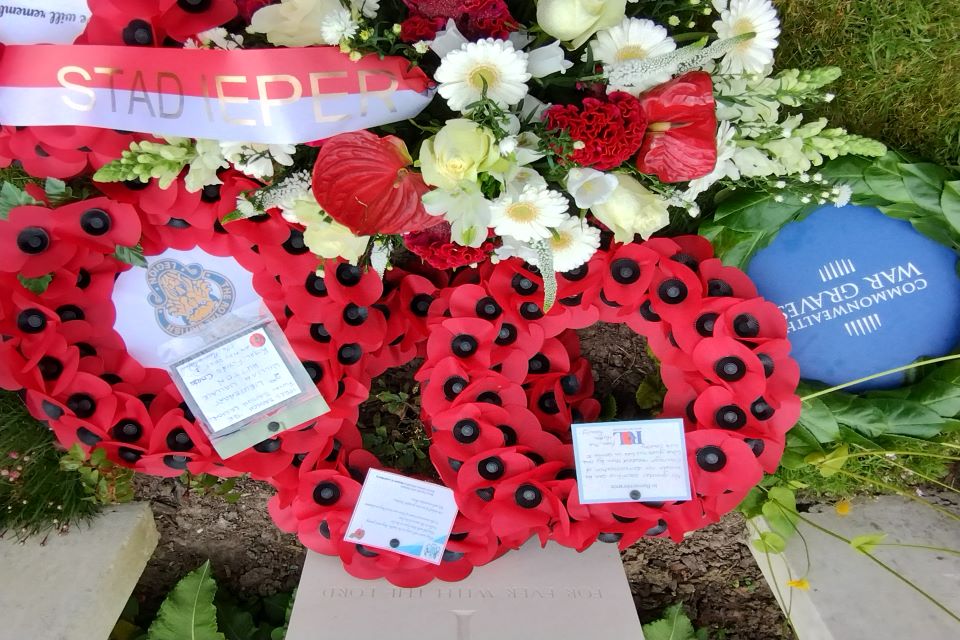 Flowers and tributes at 2nd Lt Hutton's grave
Tracey Bowers of JCCC mentioned:
I am grateful to these who submitted this case. The proof led to us to recognise the final resting location of 2nd Lt Hutton. For such a young man William had observed quite a few years of service so far away from his house in South Africa and we can only picture how tough this need to have been for him and his household, specifically as his brother Albert had been killed in action just a month prior to William. We thank them for their sacrifice.
2nd Lt Hutton was flying as a crew member on Handley Web page 3122 when he went missing on 28 October 1917. The Admiralty notified the War Workplace that, according to German sources, Hutton had been killed in the crash, and the two other crew members taken prisoner.
As an Officer with prior service in a various regiment when he joined the Royal Flying Corps, he was permitted to put on his earlier uniform along with a Royal Flying Corps insignia. This explains why these who initially attempted to determine his remains believed he was with 7th London Regiment but could not hyperlink that to a name.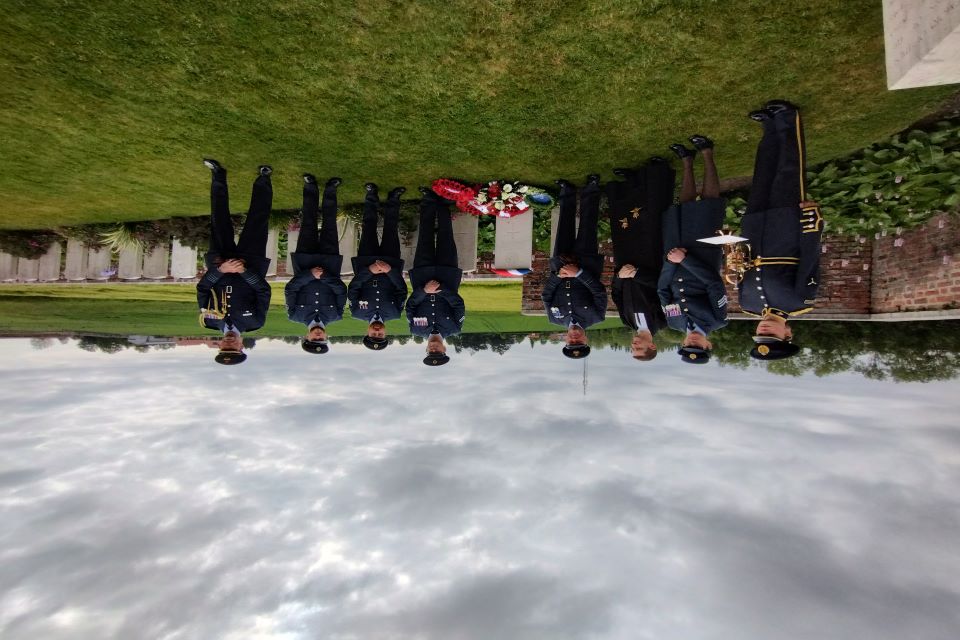 RAF representatives attended the service
Reverend (Flight Lieutenant) Robert Hadfield, Chaplain at RAF Lossiemouth, led the service. He mentioned:
It is an massive privilege for me to have played a component in this rededication ceremony for Second Lieutenant William Wallace Hutton, whose name is at final etched into stone as an ongoing testament to the ultimate sacrifice he created.
Mel Donnelly, CWGC Head of Commemorations mentioned:
We are honoured to rededicate the grave of Second Lieutenant William Wallace Hutton now. Marking his final resting location with a new headstone which can now bear his name is specifically poignant in War Graves Week. It enables the Commonwealth War Graves Commission to renew our commitment to care for the graves and memorials of all these who created the ultimate sacrifice, in perpetuity.